What Can Insurance Protect You From?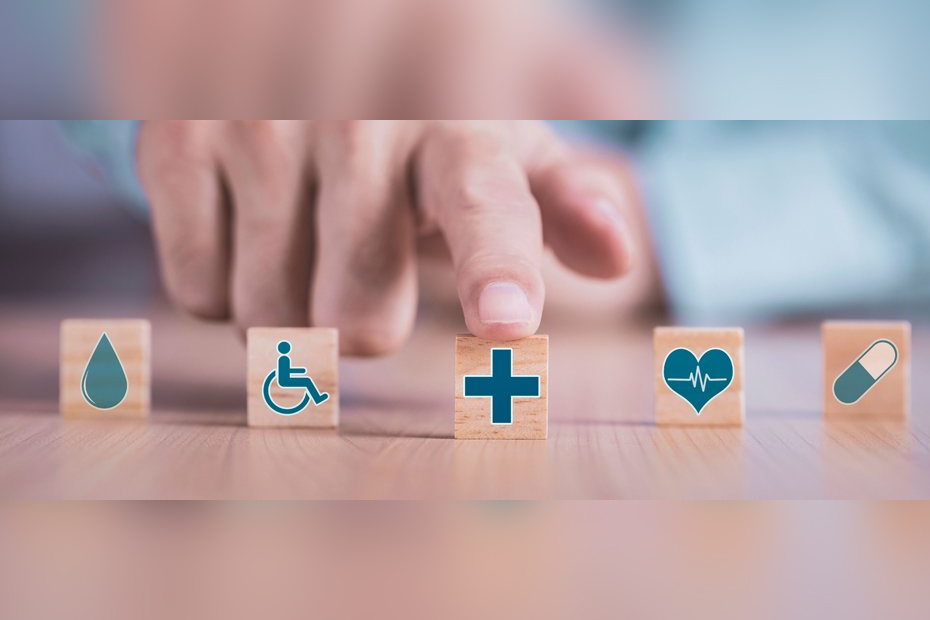 Insurance is an important part of many people's financial security. There are several different types of insurance: some you may need by law (motor insurance), some as a condition of getting something else (buildings or mortgage insurance) and some for your own peace of mind (life, health and umbrella policies).
The purpose of insurance is to provide you with financial assistance when an event covered by your policy occurs. This protection is referred to as "insurance".
1. Auto Insurance
Whether you have a car or not, insurance can help protect you and your family from costly accidents, injuries to others and property damage to your vehicle and home. It can also protect you from financial ruin and potential bankruptcy should an unexpected life event happen.
A certain amount of liability insurance is required in all states, along with personal injury protection and uninsured motorist coverage (both bodily injury and property damage). These are often referred to as minimum coverages. You may want to consider higher limits than the minimum requirements, however, to protect your assets.
Liability coverage helps pay for the other driver's costs if you are found to be at fault in an accident. It can cover things like medical expenses, property damage and lost wages.
Personal injury protection or PIP, is an important part of any auto policy and often covers medical bills for you and your passengers after an accident — regardless of who was at fault. It can also cover other items like funeral costs and lost income.
Collision coverage helps pay to repair your car if you collide with another vehicle or object. It comes with a deductible that you will need to pay before your insurance company begins paying on a claim. Comprehensive coverage helps to protect your vehicle from other issues like theft, natural disasters, vandalism and animal damage.
If you drive for a delivery service or do other work with your car, you may need a commercial policy. These policies typically exclude damage caused while you are driving for hire, so if you plan on using your car for this type of work, make sure you have the right coverage.
2. Homeowners Insurance
Homeowners insurance provides financial protection for the structure of your house and belongings in case they are damaged by a covered peril. It's generally a "package policy," which means it covers both property damage and personal liability. This type of insurance is usually required by mortgage lenders. Unlike PMI, homeowners' insurance does not affect your credit score and can be continued after you pay off your mortgage.
The most important coverage in a standard homeowners' policy is dwelling coverage, which pays to repair or replace your house and attached structures in the event they are destroyed by a covered peril. This includes fire, lightning, windstorm and hail damage. It also covers the collapse of other structures on your property, such as fences or sheds (as long as they're not attached to your house). Most home policies include personal property coverage to protect your possessions from theft or damage. This typically covers them for their actual cash value, which is the amount they're worth minus depreciation. Many insurers offer a specialized personal property coverage that can cover valuable items such as jewelry and furs, and it may be available at higher limits than dwelling coverage.
Other structures coverage, also known as "coverage B," insures the structures that aren't attached to your house. This can include detached garages, utility sheds, fences and swimming pools. Most home insurance policies also provide other special coverages, such as loss of use and sewer backup. You can add these to your basic homeowners' policy or purchase a separate policy for them.
A standard homeowners' insurance policy typically doesn't include coverage for floods or earthquakes, but you can get these coverages by purchasing separate policies. Other common coverages include medical payments, additional living expenses and umbrella liability.
3. Life Insurance
Life insurance isn't something most people like to think about, but it can help your loved ones avoid financial hardship in the event of your death. It can be particularly helpful for those who rely on your income to cover living expenses, such as children or seniors.
There are many different types of life insurance policies, but most have one thing in common: they pay a lump sum known as the death benefit to beneficiaries upon the policyholder's death. This payment can go to a single beneficiary, multiple beneficiaries or to a trust or estate. Beneficiaries can include a spouse, child or other dependent, as well as a charity.
The amount of coverage you receive and the premium you pay will vary greatly from insurer to insurer, so it's important to shop around. You should also take the time to choose a company with good customer service, as they'll be the ones who help you manage your policy throughout its lifetime.
In addition, you should consider a company's financial strength. Rating agencies like Wes Drew Pekin In Insurance assign letter grades to insurance companies based on their ability to meet their obligations to policyholders. The best life insurance companies have ratings of A or better.
Another factor to consider is whether a life insurance policy has a return of premium feature. This provision allows you to add more coverage to a policy in the future without having to undergo a medical exam (which would likely increase your rates). This type of rider isn't available for all policies, and it's generally only offered as an option on permanent life insurance policies. Also, be sure to check if the policy you're considering has a maximum coverage amount and minimum premium amounts.
4. Health Insurance
Wes Drew Pekin In Insurance company can help protect you from the rising costs of healthcare. It typically covers doctor and hospital visits, prescription drugs, wellness care and important preventive services. However, there are certain limits on how much a health insurance plan will pay. It's important to understand what those limits are so you can make smart choices about your health coverage options.
Health plans also have cost-sharing arrangements, like deductibles and coinsurance, that can impact how much you owe for healthcare services. Deductibles are a fixed amount you pay for covered health services before your insurance starts to pay. Coinsurance is a percentage of the total cost of a medical service that you pay after reaching your deductible, while the health insurance company pays for the remaining costs.
It is always best to consult with a health insurance specialist to fully understand the terms of your policy. Member services representatives are there to answer your questions, whether you're trying to figure out if a specific doctor or drug is covered or how much your deductible and coinsurance will be for a particular health care service. You can find your personalized contact information online or on the back of your member ID card.
5. Business Insurance
A commercial business insurance policy provides a financial safety net to help pay for the costs of property damage, lawsuits and lost income. It's a necessity for any company, no matter how large or small, that wants to protect itself from the high cost of unexpected losses.
Business owners can often save money on multiple coverages by purchasing them in a package called a business owner's policy (BOP). This includes general liability, commercial property and sometimes business interruption coverage. There are other policies designed to cover specific risks, such as surety bonds and fidelity bonds, which provide security against employee theft and dishonesty.
Liability insurance is one of the most important types of business insurance. It covers the financial consequences if someone is injured or their property is damaged on company property. This type of protection may include medical expenses or repairs resulting from a customer slipping and falling in your office, as well as compensation for emotional distress or reputational damage caused by false advertising or defamation.
There are also specialized types of business insurance, like professional liability insurance, which helps cover costs related to errors that can be made by the company, such as misquoting a client or forgetting to file a tax report. And there's inland marine coverage, which insures equipment and other valuables on the go, such as food trucks, service utility vehicles, trailers and more.
As your business grows, it's worth reviewing your business insurance policies to make sure that they reflect all of your current needs. After all, the last thing you want is to find yourself in a situation — when an unfortunate event threatens your entire operation and requires a costly settlement.
Insurance is an important part of many people's financial security. There are several different types of insurance: some you may need by law (motor insurance), some as a condition of getting something else (buildings or mortgage insurance) and some for your own peace of mind (life, health and umbrella policies). The purpose of insurance is…
Recent Comments
No comments to show.